New Series of Teaching/ Learning Books: How-To Create NeoPopRealism Ink Drawing
Talk

0
130pages on
this wiki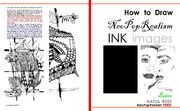 As society has changed, also has the interpretation of specific subject matter. NeoPopRealism art style combines the brightness and simplicity of Pop Art with deep and psychological Realism, has high energy colors and graphic nature.
The offered newly published books (4) contain teaching / learning material on how to draw NeoPopRealism images, using ink pen. You will learn to draw without eraser. These images consist of line and often repetitive patterns. The drawing process of busy backgrounds with repetitive patterns is meditative process. The meditative state of mind is the highest state in which your mind exist and artist/teachher/student is able to achieve both the interesting artistic result and purity of his/her mind.
A book "How to Draw NeoPopRealism Ink Images: Basics", ISBN: 978-0615515755 by Nadia Ru8ss teaches how to draw images using line with therepetitive patterns inclusion. It offers an illustrative and entertaining way of teaching/ learning this new languagee of visual arts and technique of the ink drawing, the drawing without eraser. And to start you need just a pen, as you will use for your exercising the pages of this book.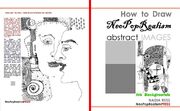 Another book "
How to Draw NeoPopRealism Abstract Images: Ink Backgrounds
" ISBN: 978-0615527437 teaches how to draw the whimsical backgrounds with often repetitive patterns for NeoPopRealism ink drawings. This drawing will help you develop your artistic skills, artistic intuition and imagination, ability to create the balanced compositions. Step-by-step, following instructions, you will learn how to create interesting compositions. You need only ink pen to start, because you will draw your images on the special pages of this book. When you draw repetitive patterns, you enter meditative state of mind. Meditation is a positive brain-changing activity, it increases your brain functions. With this drawing style youwill achieve not only amazingly interesting artistic result, but also, and it is very important, the purity of your mind.
If you are experienced professional artist, you will need these books to learn the basics of the NeoPopRealism drawing, these basics of the new visual language, which then you will be able to use, making your iimportant contribution in visual art culture of the 21st century.
This ink drawing technique and concept as a part of NeoPopRealism style in general were created by Nadia Russ in 1989 and manifested in 2003. NeoPopRealism is all posiible mediums, including ink on paper, acrylic on canvas, mixed media, etc, which bring to life the new visual language, based on the graphic arts.
Two books below are for children.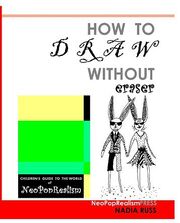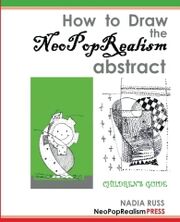 A book
"How to Draw Without Eraser: Children's Guide to the World of NeoPopRealism"
ISBN:
978-0615521824 by Nadia Russ teaches step-by-step how to draw images with ink pen. This drawing is fun and rewarding. Hostess girl Neo will guide your child through the book's pages. Learning to draw NeoPopRealism ink images will help develop intuition and artistic senses. To start, your child need only ink pen, as he/she will draw on this book's pages, following the offered patterns. It is like a game, just follow easy instructions and enjoy excitement! All illustrations made by internationally known artist Nadia Russ.
A book "How to Draw the NeoPopRealism Abstract: Children's Guide" ISBN: 9780615545332 teaches how to draw the NeoPopRealism abstract images using ink pen. Starting with the basics, it also teaches how to draw the more complicated images. Follow all tips, tricks and easy-to-understand visual instructions and you will be able to execute the beautiful and balanced abstract compositions here and now! This book is for those who have no artistic skills and those who have experience in visual arts and would like to learn the NeoPopRealism drawing basics. In its Bonus section, it offers easy-to-follow visual guidance to the advanced drawing, and all you need is the ink pen. When you draw the NeoPopRealism abstract you enter meditative state of mind, the higher state in which our mind can exist.
This series (of 4) of teaching/ learning books on how to draw ink images are for all those who have the contemporary vision and like to learn new things, a new visual linguage of the new century life. These books are for artists, art techers, and art students.