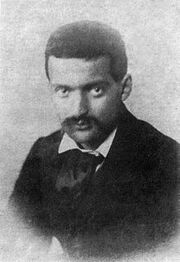 Paul Cezanne
was a popular French artist working in the field of p
ost impressionism
. He is one of the most famous artists of the 19th century.
Pablo Picasso
 was said to have quoted that Cezanne "is the father of us all'.
Paul Cezanne was born in 1839 at Aix-en-Provence, France. His father was a banker, while his mother was unemployed. At the age of 10, he attended Saint Joseph school in Aix-en-Provence. In 1861, he left his home town for Paris. In Paris, he made friends with the impressionist Camille Pissaro, which inspired him to start painting. Cezanne died in 1906, aged 67.