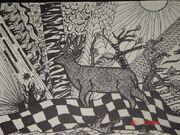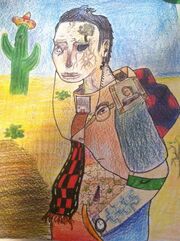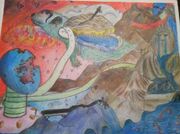 Universal surrealism was founded and created by Zachariah L Williams. 
Definition
Edit
Universal surrealism is defined as: the ability to express the workings of the subconscious and is characterized by fantastic imagery and incongruous juxtaposition of subject matter but in a way to simplify and create a story of untold events.
Universal surrealism is seen as a random movement on paper. In fact, that is exactly what it is; but every movement has another movement following it so it all can tie in.
Ad blocker interference detected!
Wikia is a free-to-use site that makes money from advertising. We have a modified experience for viewers using ad blockers

Wikia is not accessible if you've made further modifications. Remove the custom ad blocker rule(s) and the page will load as expected.