Good Morning, Today I will begin to add works of my own, that have been stored in the house. My husband took his time, and gathered them from the upstairs loft, took a picture of each one. Once, a few years back, I believe around ten or so, My Lovely sister Lene, did the very same thing. I dont think I knew, how much of good thing, she did for me.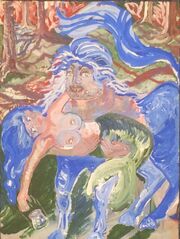 Ad blocker interference detected!
Wikia is a free-to-use site that makes money from advertising. We have a modified experience for viewers using ad blockers

Wikia is not accessible if you've made further modifications. Remove the custom ad blocker rule(s) and the page will load as expected.