Mermaid Mysti,  Author Michael Holme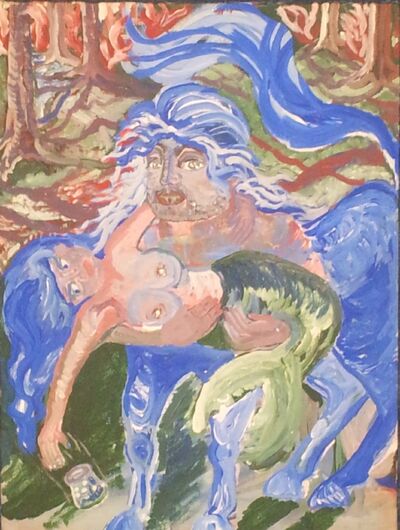 ---
Beneath the surface currents drive her. She can't calm till she breaks the skin's tension. A perfect mirror is formed at the stand of the tide, but an aqueous fairground temps.
Acrylic and felt-tip are metaphors: vivid colours, puzzles hidden in clarity. The norm is a rainbow of experience too.
She's precious to her family, and her blood is in a contract with Depakote. Flooded chakras still her spiritual tongue.
Mercurial excursions to the sea are fantasies, awakening her mythical self; her Devil, her God?
Ad blocker interference detected!
Wikia is a free-to-use site that makes money from advertising. We have a modified experience for viewers using ad blockers

Wikia is not accessible if you've made further modifications. Remove the custom ad blocker rule(s) and the page will load as expected.